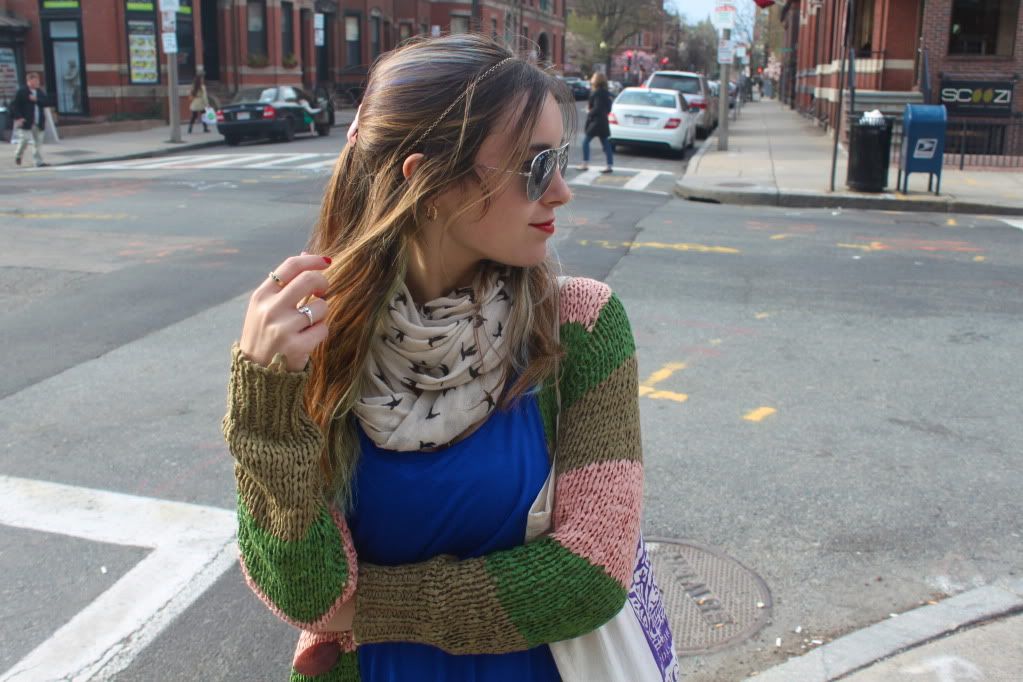 Hello, my name is Valentina Duracinsky. I'm a singer. I play instruments. Sometimes I'm sarcastic. I love Ireland & I love Irish people. If you have an Irish accent, I will mentally undress you
(sarcasm)
. I'm a junior at Smith College in Northampton, MA. I apparently love dresses - just found that out recently. Sometimes I dream of being famous so I can be "goodwill ambassador of UNICEF" like Audrey Hepburn
(do you have to be famous?)
. I love kids, which is why I'm minoring in Education. I'm also majoring in Psychology.
When people ask me where I'm from, I seriously don't know what to answer. I was born in Davis, California, moved to Pamplona, Spain when I was seven, and moved to Paris, France when I turned ten. When people ask me if I'd rather live in Paris or the US, I answer "Ireland"
(but if I really had to choose between those two, I'd say Paris)
.
I have a problem with the drinking age being 21 here in the US. It's the first thing I'd change if I were to become president. I don't shop at Walmart or eat at McDonalds. EVER. I like being green. I love nature.
I think the best things in life are free. Hugs, kisses, love.
Even though I do enjoy buying clothes and things, money is not that important to me (as long as I have enough to comfortably survive). I value love. I don't think the musician path will be easy, but I love doing it. If I can work with kids part-time, that would be great. It probably won't make me a millionaire... But they make me smile. I work at a daycare center, and one of my favorite things is to hold a toddler's hand while he or she is crying and sing or hum softly until they stop. Once, I was sitting on some steps with two toddlers, and I started humming. Soon, I had five or six toddlers around me, listening to me with big eyes. Music is magical.
I'm a dreamer. But, unlike an alarming number of people, I believe in my dreams - even though some sound a little crazy sometimes. In the past year, I've made a handful of dreams come true, which has made me feel absolutely wonderful.
This blog is about daily life, happiness, love. Nice stuff, basically. Like food. I love food.
I have problems - but you won't find them here.
Just spreading the joy!

Love,