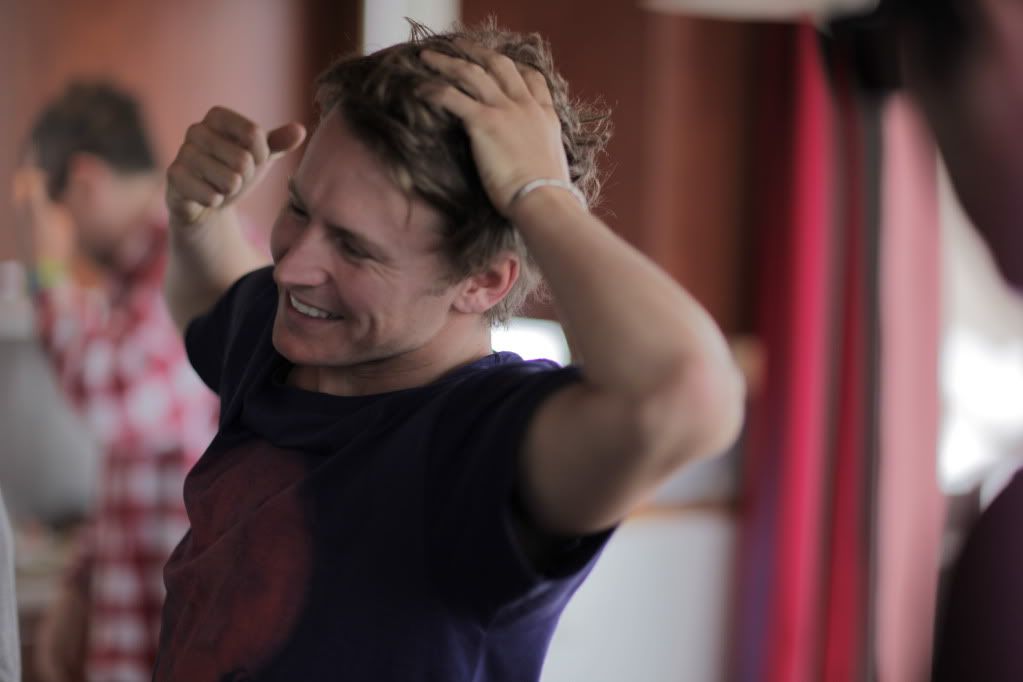 Dammit. Well, I'm in love with a musician again.
Last year it was Paul Noonan, now it's
Ben Howard
.
Okay,
I'm exaggerating,
I'm probably not
in love
- not that I would know what that feels like anyway.

I don't actually know that much about Ben. About his personal life, I mean. He's an English musician with
so much talent
, I can't even tell you. I wish I could play guitar like he does. It's unbelievable. And his voice is so special. I just realized that I'd love to have him sing one of my songs with me. It would sound
amazing
! Can you imagine Ben Howard singing a song with me? I bet one day I could make it happen.
Maybe it's just me. Talent is sexy, what can I say. I think he has the sweetest smile. It's fun to watch him play a song, because he usually smiles at some point during the song. He just looks like a genuinely sweet guy. And he's what? 25? Already well known for his music. Good for him!
Let me leave you with some links to his amazing songs. Promise you will listen to at least one, please!

V.
[UPDATE: I'm going to see Ben Howard in concert in September! I could not be more excited!]